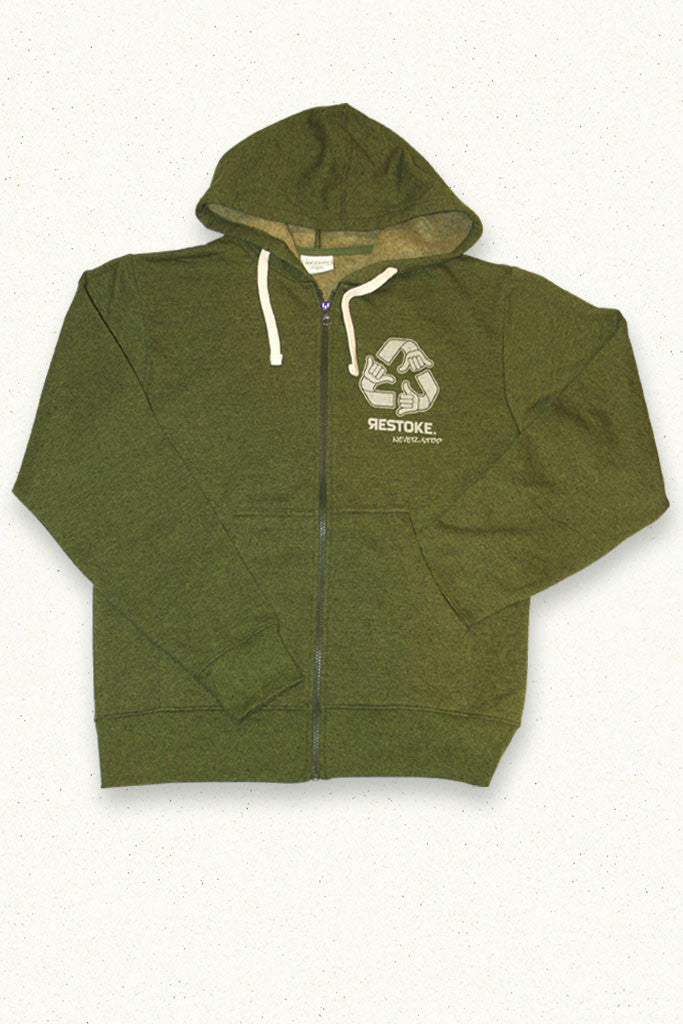 ECO ZIP HOODIE MENS
Description
The RESTOKE signature graphic full-zip hoodie is possible the most comfortable hoodie you've ever felt and will instantly become your cool-weather favorite for all outdoor adventures. Made from sustainable recycled fibers not only will you look good in this hoodie you'll feel good wearing it!
A reminder to never stop doing what stokes you the back of the full-zip hoodie hosts the RESTOKE signature graphic. The front right features a reduced logo and the phrase "Never stop."
Features
50/50 cotton/poly blend
Made from post-consumer plastic and post-industrial cotton
Split front pouch pocket
Contrast drawcord
* Materials used are 100% recycled (post consumer PET and post industrial cotton) and products are composed of recycled cotton and recycled polyester.